Paddle the Pemaquid River
Maine Kayak takes advantage of all the Pemaquid Penisula has to offer, providing calm paddling opportunities in freshwater environs
Read More
Maine Kayak Lake Kayaking Tours in the Pemaquid River, Biscay Pond and Lake Pemaquid
Maine Kayak offers easy and fun lake kayaking options for the whole family.  Maine is home to an incredible array of picturesque ponds and lovely lakes.  Maine Kayak takes full advantage of the extraordinary flat water lake kayaking opportunities provided by this beautiful state.  We offer half and full day lake kayaking trips in one of Maine's prettiest and most popular lake regions – Pemaquid Lake, Biscay Pond and Pemaquid River – a great place for couples, families or youth groups looking for a relaxing and scenic lake kayaking adventure.  The area's rich history, abundant wildlife, granite arch bridge and the ability to paddle in three different bodies of water, gives you the ultimate lake kayaking experience.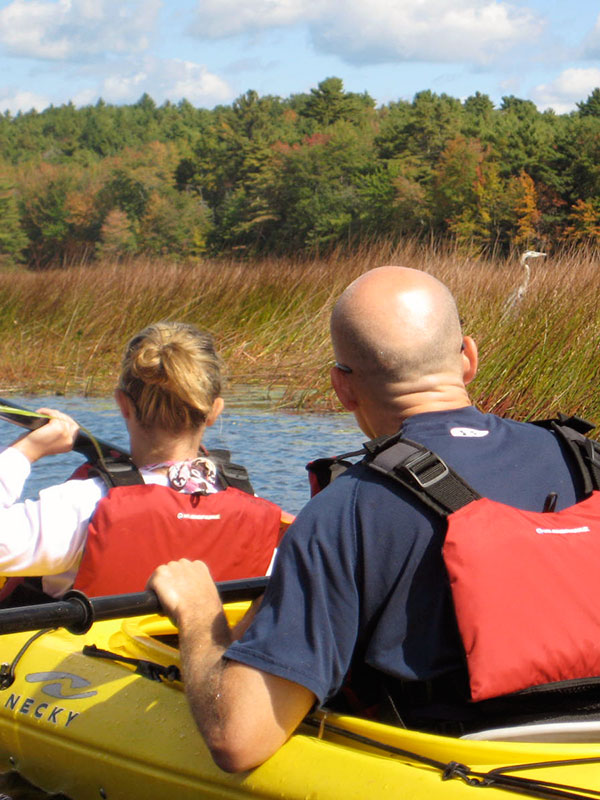 Discover Unlimited Beauty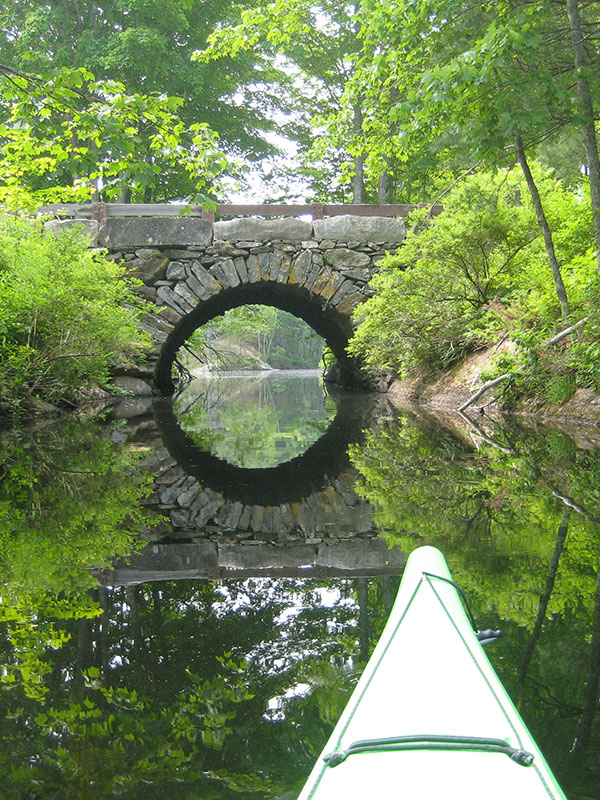 Pemaquid River Lake Kayaking Trips –
Need Help from a Maine Kayak Specialist?
Call Toll Free US or CANADA: 1-866-624-6352 (1-866-Maine-Kayak)
Pemaquid River Kayak Trips
Join our Registered Maine Guide's for an experience not to be forgotten in the sheltered, slow moving and wildlife abundant Pemaquid River in Bristol Mills Midcoast, Maine. 
Lake touring is the perfect introduction to kayaking for youth, families and those seeking the adventure and excitement of paddling with the calm serenity of flatwater.  The Pemaquid Peninsula offers unsurpassed freshwater paddling opportunities coupled with reaches of untouched natural habitat, historic and unique architectural structures, and bountiful flora and fauna.  Half-Day Trips are the perfect introduction or choose a longer adventure with our Full-Day Trip complete with a shoreline picnic lunch.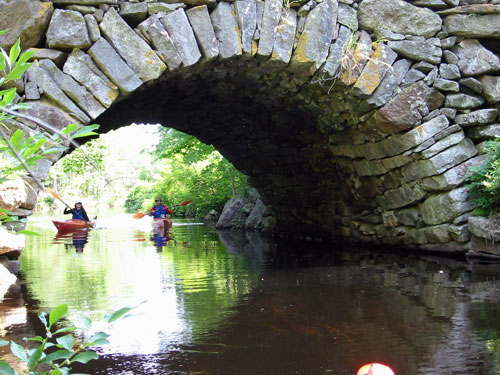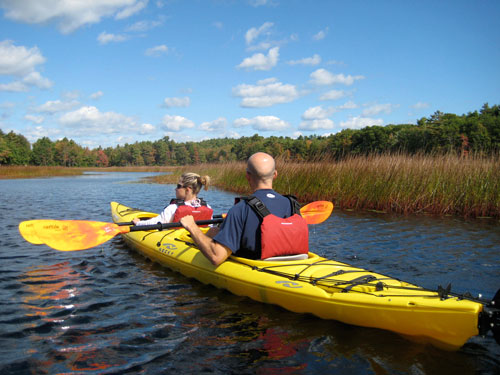 A Look Inside the world of Maine Kayak
Maine Kayak guides typically carry digital cameras and/or GoPro's on our kayaking tours. Come see your next adventure!
Click the link for a collection of Maine Kayak's trip photos to get a taste of the real Maine kayaking experience. Â Share our many memorable experiences kayaking in Maine with us.  Please enjoy our Maine kayaking trips photo gallery.