2 Hr wildlife Sea Kayak Tours
An on-water exploration and experiential learning experience – the best of both worlds and the perfect intro to paddling!
Book Now
Enjoy an abundance of wildlife and peaceful coves as you explore Pemaquid Harbor and Johns Bay from the seat of a kayak.  A day to be enjoyed with family and friends and a great introduction to the art of kayaking.
This trip focuses on the incredible variety of birds, fish, and mammals present in the Gulf of Maine.  Learn about terns, ospreys, guillemots, and gulls.  Watch eagles fishing from schools of blue fish.  Discover the playfulness and inquisitiveness of seals.  A perfect combination of a calm relaxing paddle with exciting discoveries.  Morning and afternoon trips available – a great introduction to sea kayaking exploration.
 Two Hour Wildlife Kayak Trip –
Meeting Time: 9:00 AM and 2:00 PM
Trip Length: 2 hours on water
Price: $49 Per Person (Group discount 1 free per 8 people)
Schedule: Daily – Offered 7 Days a Week (May – October)
Requirements: Minimum of 4 or more people to start a trip or you can join an existing scheduled group.
Provided: Kayak and equipment, Registered Maine guide
Minimum Age: 5 Years Old with an adult
Skill Level:  No Experience Required
There is so much to appreciate and see. Different species of birds, seals, historic sites, etc. It was an excellent experience and a great way to become interested in kayaking and get an appreciation of the environment. Alvah's expertise and knowledge made the experience very enjoyable.
2 hr wildlife Sea Kayaking Tour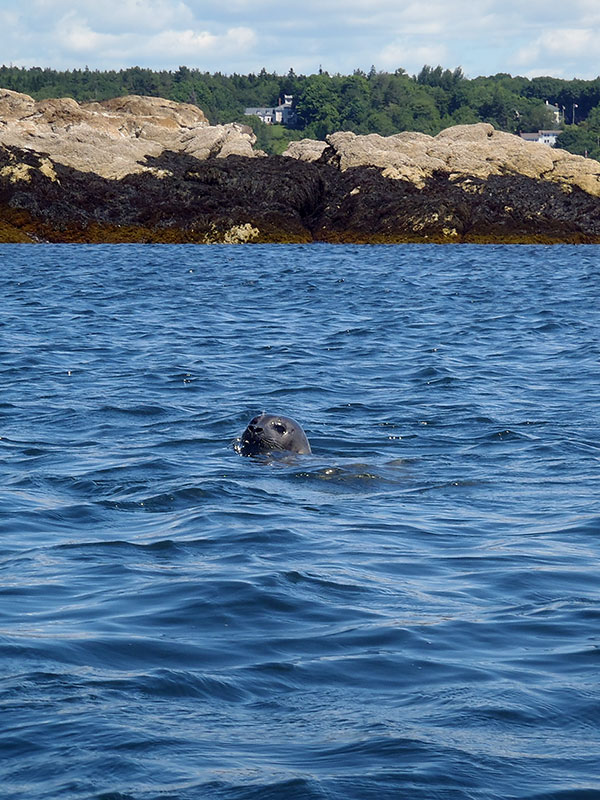 Need Help from a Maine Kayak Specialist?
Call Toll Free US or CANADA: 1-866-624-6352 (1-866-Maine-Kayak)
maine kayak 2 hr wildlife Tour Video
Take a sneak peak at one of Maine Kayak's most popular adventures!