Find your Adventure in Maine
Maine Kayak offers Maine sea kayaking trips and lake kayaking tours from Pemaquid Point in the heart of Midcoast Maine, adventuring in Boothbay Harbor and the Maine Island Trail in Johns and Muscongus Bays.  Maine Kayak also offers whitewater kayaking instruction on the mighty Penobscot River at the foot of Mt. Katahdin in Baxter State Park near Katahdin Woods and Waters National Monument.
Choose Your Adventure
Maine Sea Kayak Trips, Lake Kayak Tours and Whitewater Kayak Instruction
Maine Kayak offers sea kayaking tours, lake kayaking trips, and whitewater kayaking instruction in Maine. Discover the beauty and tranquility of Maine from a kayak with Maine Kayak. We are based in the pristine wilderness and rocky coast of Maine on several wild and scenic whitewater rivers, serene lakes, and beautiful coastline.
SEA KAYAKING - We offer guided tours ranging from 2 hour naturalist paddle trips in beautiful mid-coast Maine to Half and Full-Day adventures up to multi-day island camping overnights on the Maine Island Trail and Inn-to-Inn kayaking trips to Boothbay Maine.  
LAKE KAYAKING - We offer Half-Day and Full-Day adventures on the calm and scenic freshwaters of the Pemaquid Peninsula.  The area's rich history, abundant wildlife, granite arch bridge and the ability to paddle in three different bodies of water, gives you the ultimate lake kayaking experience.
KAYAK & PADDLEBOARD RENTALS - We also offer self-guided kayaking trips through our kayak rental program in beautiful Pemaquid Point Maine taking advantage of the calm coastal waters of Pemaquid Harbor or the wildlife-abundant inland fresh waters of Biscay Pond and Damariscotta Lake.  
WHITEWATER KAYAKING - Offered on the Penobscot River in the untouched wilderness of northern Maine, along the border with Baxter State Park, whitewater instruction ranges from private one-on-one instruction with a personal white water coach to multi-day Beginner Whitewater Classes.
Maine Kayak provides fully licensed and registered Maine sea kayak guides and recreational guides on every tour, single and tandem touring and expedition kayaks for all sizes, top of the line equipment, and a love for the Maine outdoors that we aspire to share.  Maine Kayak provides the ultimate Maine kayak adventure for all paddling options.  Check out our kayaking events calander.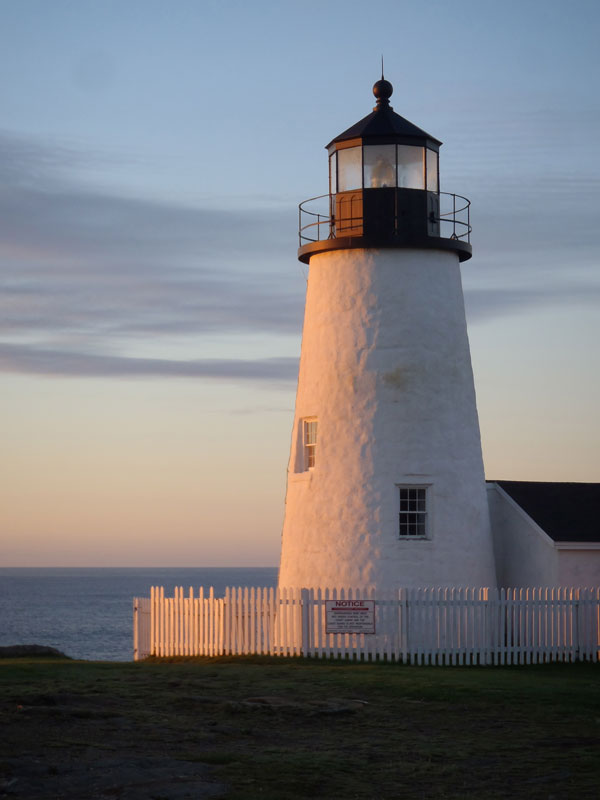 Discover Unlimited Beauty in Maine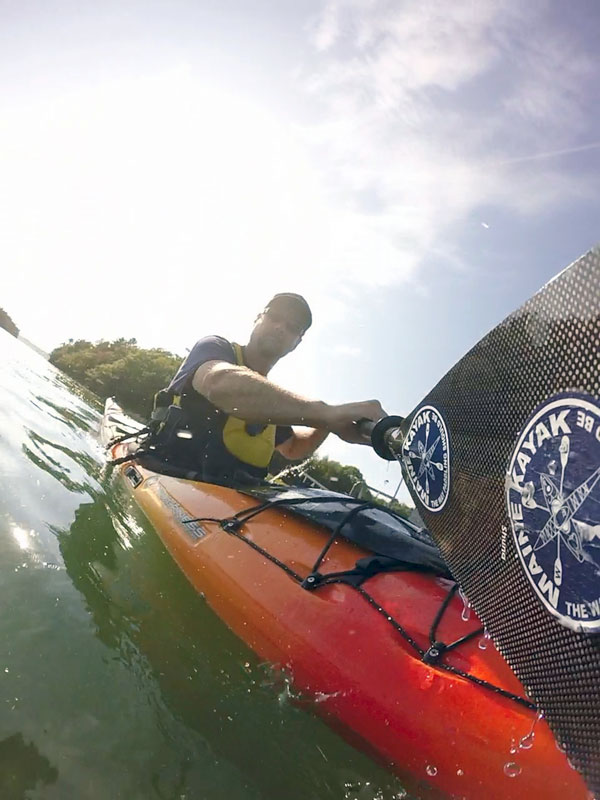 Sea Kayaking Trips -
Lake Kayaking Tours - 
Whitewater Kayaking Instruction - 
Rentals - 
Maine Kayak - The Way Paddling Should Be!
Explore the Pemaquid Peninsula - jewel of Midcoast Maine.  Join us for a 2-Hour or Half-Day eco-tourism tour in Johns Bay and visit Colonial Pemaquid State Park.   Paddle the Maine Island Trail in Muscongus Bay on our Full-Day Trips or our Island Camping Overnight Tours.  Sign up for our 2-Day or 4-Day Inn to Inn Sea Kayaking Trip and discover the beauty of Boothbay Harbor.
Come enjoy a day of sun and fun Sea Kayaking along Maine's rocky scenic coast. Maine's coast has a rich history and tradition that is best experienced from the water.  Watch lobsterman setting traps, paddle among old shipwrecks, or enjoy a stop at one of Maine's many charming, uninhabited island - truly jewels of the sea.  Sea kayaking Maine's coast with seals, osprey, puffins and porpoise with friends makes life long memory.  Maine Kayak offers Half-Day, Full-Day, Multi-Day Island Camping Overnight and Inn-to-Inn tours, and 2-hour naturalist trips in Mid-Coast Maine. 
Maine Kayak takes full advantage of sea kayaking locations that are both scenic and convenient vacation destinations.  Johns Bay is home to our various 2-Hour Naturalist Tours including our Wildlife, Sunset and Full Moon Trips as well as our Half-Day Trips. Johns Bay offers a protected paddle, picturesque shoreline and water views of historic Colonial Pemaquid and Fort William Henry. Explore Muscongus Bay on our Full-Day Tours and Island Camping Overnight Trips. Muscongus Bay is well protected by the scenic, uninhabited islands of the Maine Island Trail and is resplendent with wildlife including seabirds, seals, and porpoises. Boothbay Harbor is home to our Inn to Inn tours, with both 2 day and 4 day options, where participants enjoy a relaxing respite, delicious meals, and beautiful views of unsurpassed coastal sunsets.
Discover the beauty of the historic Pemaquid River and Biscay Pond nestled in the heart of the Pemaquid Peninsula just south of the seaside town of Damariscotta, Maine on our Half-Day and Full-Day Lake Touring Trips.  
Maine Kayak's Lake Touring Trips are set on Biscay Pond and the upper reaches of the Pemaquid River, which  offer a protected and pleasant paddle, exploring the picturesque shoreline, historic stone bridge and quaint but sparse shoreside cottages. Paddle up into abundant tributaries surrounded by cattails and blue flag iris flowers.  Listen to peeper frogs, loons and warblers.  See waterfowl and turtles, dragonflies and waterlillies as you paddle warm, peaceful waters.  Bring a rod to partake of one of Maine's most prized brown trout fisheries.  Fall's amazing palette reflected in the pond waters provide a scenic wonder. 
Get a taste for the tranquil on our Half-Day Tours or dip your toes in as you enjoy a waterfront picnic lunch on our Full-Day Tours.  The Pemaquid Peninsula offers several freshwater paddling options for those seeking the serenity of still waters and the beauty of inland wildlife.
Experience the Thrill of a Lifetime on the mighty West Branch of the Penoscot River in the wilds of Maine at the foot of Mount Katahdin, Baxter State Park and the newly reserved Katahdin Woods and Waters National Monument.
Discover the thrill of standing waves, crashing surf, and pounding hydraulics on our Whitewater Kayaking Instructional Clinics for all abilities.  Set with with backdrop of Mount Katahdin in Baxter State Park, the West Branch of the Penobscot River is Maine's premier whitewater destination.  With over 12 miles of river, easily accessible rapids, and 100-foot-tall granite walls in the Gorge, the Penobscot River offers kayakers a wide variety of paddling conditions and classifications from easy moving water to challenging class IV and V whitewater.
Maine Kayak's Beginner Whitewater Courses introduce basic flatwater skills and progress to class II-III white water paddling techniques through a complimentary and successive instructional forum to take student's from novice whitewater boaters to advanced beginner Class III paddlers. Intermediate and Advanced paddlers benefit from personalized coaching.  Whether you are a novice paddler looking to challenge yourself with a new sport or an experienced paddler looking to skill build in an experiential learning environment, Maine Kayak's course offerings on the Penobscot River in Maine have something for every whitewater paddler.
Enjoy an overview of  Maine Kayak Trips!
A Look Inside the world of Maine Kayak
Maine Kayak guides typically carry digital cameras and/or GoPro's on our kayaking tours.  Come see your next adventure!
Click the link for a collection of Maine Kayak's trip photos to get a taste of the real Maine kayaking experience.  Share our many memorable experiences kayaking in Maine with us.  Please enjoy our Maine kayaking trips photo gallery.