Explore Maine
Discover the Midcoast – Maine's hidden coastal gem. The Pemaquid Peninsula is surrounded by ocean, only 8 miles from Damariscotta and within an easy drive from Boothbay Harbor.
Or adventure in the Great North Woods and learn the art of whitewater kayaking with the backdrop of Baxter State Park and Katahdin Woods and Waters National Monument. 
Learn More
Pemaquid Point has many activities including kayaking, paddleboarding, fishing, art galleries, museums, historical sites, lodging, great Maine seafood dining and much more.
When you are vacationing with Maine Kayak, there is an abundance of Maine historical cultural sites and majestic coastlines to explore with your family and friends. Pemaquid Point has many activities including ocean kayaking trips, river and lake kayaking tours, kayaking lessons and kayak rentals, and stand up paddle board rentals with Maine Kayak.  
Outdoor adventure and culture abounds with ocean and freshwater fishing spots, beach and lake swimming (including the famous Bristol Mills swimming hole), boat charters for seal and puffin watches, ferries to offshore Maine coastal islands, art galleries and hand-made crafts, museums and historical sites.  Lodging varies from cozy coastal cottages to grand seaside Inns.  And the Pemaquid Peninsula is a great Maine seafood dining destination, with lobster shacks and oyster farms galore.  Feel free to check out our current kayaking events page.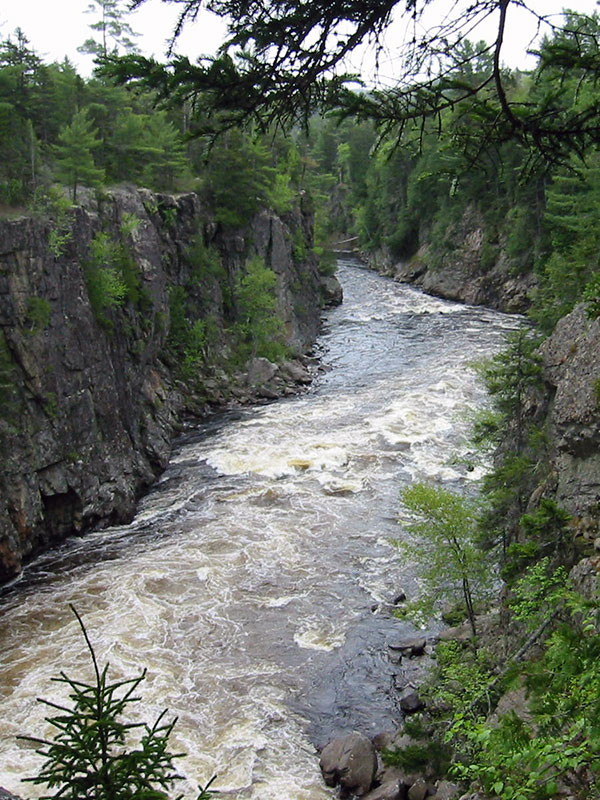 Discover the Unlimited Beauty of Midcoast Maine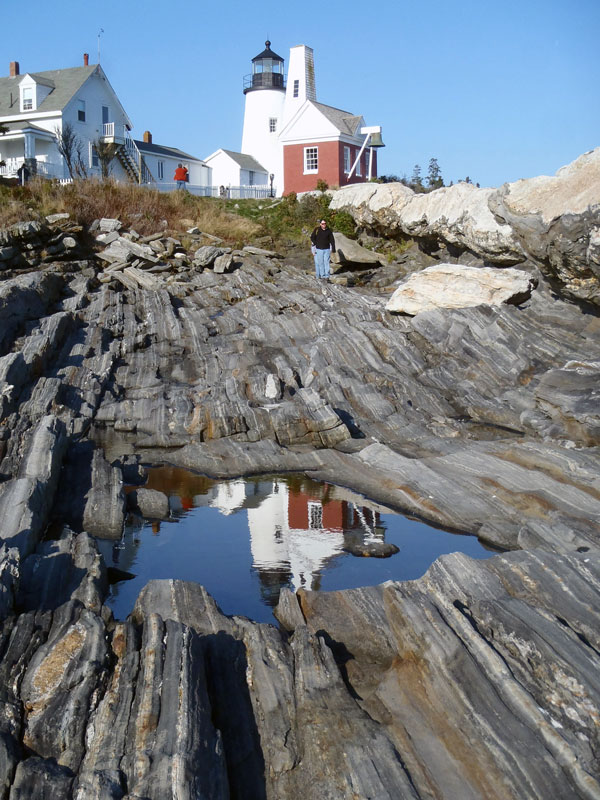 Click on the links below for Top Picks –
Maine Kayak's Favorite Establishments
The Pemaquid Peninsula is home to excellent restaurants, Inn, shops and galleries.  Check out our recommendations when you come to visit. 
Lodging
Restaurants
Shops/Galleries
The Pemaquid Peninsula is home to several pocket beaches and none as spectacular as the soft white sand and protected waters of Pemaquid Beach.
Maine is known for its rocky coastline that winds for over 3,000 miles, up and down peninsulas and around coves and bays. A tiny percentage of that is sand beach and while most coastal Maine beaches are located in southern Maine, New Harbor is home to a quarter of a mile of fine, white sand known as Pemaquid Beach or Big Beach.
This coastal pocket beach is an excellent place to spend a sunny, summer afternoon, building sandcastles, searching for hermit crabs, enjoying the beautiful view of John's Bay, Maine and cooling off in its crystal clear waters.  The Bristol Parks Commission provides many amenities including changing rooms, hot showers, restroom facilities, snack bar, rental shop, and nature center.  Pemaquid Beach is less than 1 mile from Maine Kayak's New Harbor Base on the same road.
At the end of Pemaquid Point sits the stoic Pemaquid Lighthouse.  One of the only lighthouses allowing visitors the opportunity to ascend the tower, the Pemaquid Lighthouse is also featured on the Maine state quarter.
The Pemaquid Point Light House is one of the most famous lighthouses in New England and is featured on the Maine State quarter. The lighthouse was originally built in 1827. Although the tower is only 38 feet tall, its location on the rock ledges of Pemaquid Point allow the light an 80 foot focal plane, visible for 14 miles. The Pemaquid Point Lighthouse is one of the only lighthouses in Maine allowing visitors to climb the steps to the top of the light.  
You can see Eastern Egg Rock, home of the southernmost nesting location for puffins, on a clear day. Tour the lightkeeper's house fisherman's museum, visit the gallery featuring local artists, stop into the adjacent gift shop and restaurant, or just enjoy the ocean views, tide pools, and rocky coast.  The Pemaquid Point Lighthouse is within a short, scenic drive of our New Harbor Facility. Follow Route 130 South for 4 miles past Maine Kayak's New Harbor Base turn-off to the end of the Pemaquid Peninsula.
In the heart of Muscongus Bay sits the granite cliffs of Mohegan Island, an artists respite, hikers paradise, and summer haven for visitors seeking beauty and wilds but with excellent dining, inns and shops.
Monhegan is a small, rocky island, located approximately 10 miles off the coast of Maine. Monhegan Island is a haven for artists including the Wyeth family and offers amazing unspoiled wilderness that you can explore and the many island hiking trails and spectacular coastal scenery including high wall cliffs, lighthouse and harbor. Monhegan offers a quiet and relaxed island vacation experience with waterfront coastal Inns and quaint cottages, unique shops and galleries, excellent restaurants and the Monhegan Island Brewery.
Monhegan Island accessible only by boat – ferry service to the Island is available in New Harbor, just over 1 mile from Maine Kayak's Base off Route 32.
An active archaeological site, the rich history of Colonial Pemaquid State Historic Site is worth the visit.  At the entrance to the harbor, the site offers a pocket beach and is home to Maine Kayak's rental shop.
Maine Kayak launches day trip and offers rentals from Colonial Pemaquid State Park, which couples interesting and rich history with spectacular coastal scenery. Home to Fort William Henry, Colonial Pemaquid is the location of the first settlement and trading outpost in the mid-1620s, offering the old foundations, the Colonial Pemaquid Museum, a 1695 cemetery, Captain's house, interpretive tours, and Fort William Henry. A pocket beach provides the perfect launching site for Maine Kayak's Johns Bay sea kayaking trips and kayak rentals and stand up paddleboard rentals.
Fort William Henry is open to the public and offers views of John's Bay from the top of the tower and houses archaeological artifacts. The dock is home to a locally renowned restaurant, The Contended Sole. Colonial Pemaquid is located at the end of the Huddle Road, a short walk from Maine Kayak's New Harbor Base.
Rachel Carson Salt Pond Preserve
Come sit by the sea where Rachel Carson would observe and record her discoveries in the tidepools of Muscongus Bay.  Or enjoy a peaceful hike in the woods at this Preserve.
Rachel Carson was an environmental pioneer and author of the famous book, Silent Spring, which exposed the impact of pesticides on the environment.  Prior to Silent Spring, Rachel Carson published The Edge of the Sea, which details her tidepool research in midcoast Maine.  The location of Rachel Carson's research on the shore of Muscongus Bay, near the southeastern tip of the Pemaquid Peninsula has been designated as the Rachel Carson Salt Pond Preserve.  
The Rachel Carson Salt Pond Preserve offers 40 acres of preserve lands, hiking trails, and the opportunity to explore the very same tide pools that Rachel Carson once did.  The tide pools are resplendent with barnacles, periwinkles and crabs and offer an opportunity for exploration and quiet observation.  A 1+ mile trail at the woods adjacent to the preserve provides a quick but scenic hiking opportunity.  The Preserve is within 2 miles of Maine Kayak's New Harbor Base on Route 32.
Maine's largest state park and home to Maine's tallest mountain, Baxter State Park offers hiking, camping, and wilderness exploration.  
Maine Kayak's Whitewater Program is offered in the beautiful Baxter State Park Region.  Baxter State Park covers over 200,000 acres in northern Maine. The Park is independently funded through a combination of revenues from trusts, user fees and the sale of forest products from the Park's Scientific Forest Management Area and is home to the state's highest peak, Mountain Katahdin.  
The Park offers wilderness hiking, ponds, campgrounds, picnic areas, and interpretive programs.  The wild West Branch of the Penobscot River, on which Maine Kayak's Whitewater program is based, runs through the southwest corner of the Park.  The entrance to Baxter State Park is located 8 miles from Maine Kayak's whitewater base.
Katahdin Woods and Waters
Views of Mount Katahdin anchor Maine's newest national monument, Katahdin Woods and Waters gives visitors opportunities for hiking, biking, skiing, snowshoeing, and camping. 
Designated in 2016, Katahdin Woods and Waters covers over 85,000 acres of Maine's great north woods. Recreational opportunities change with the seasons with  canoeing and kayaking, hiking, mountain biking, sightseeing and bird watching, and fishing offered in the warm weather seasons and cross-country skiing, snowshoeing, and snowmobiling in the winter months.

The Park offers wilderness hiking trails, ponds and rivers, campgrounds, picnic areas, and interpretive programs.  The entrance to Katahdin Woods and Waters is just a short drive from Maine Kayak's whitewater base.
Pemaquid Point Lighthouse Sunrise Video
Enjoy a morning at Pemaquid Point Lighthouse in Maine.
A Look Inside the world of Maine Kayak
Our kayak guides typically carry digital cameras and GoPro's on our kayaking tours.
This is a collection of Maine Kayak's trips photos for you to get a taste of the real Maine kayaking experience.  Maine Kayak offers sea kayaking, lake kayaking, and whitewater Maine kayaking trips, lessons and kayak rentals in Maine.  Maine Kayak has guides who take kayaking trip photos on most daily Maine kayaking trips adventures.  We have many memorable experiences kayaking in Maine and we want to share a little with you.  Please enjoy our Maine kayaking trips photo gallery.