Half Day Sea Kayak Tours
Join us for a half day kayaking tour in Pemaquid Harbor and Johns Bay offered everyday starting at 9:00 AM.
Book Now
Explore Pemaquid Harbor and historic Johns Bay with Maine Kayak on our 4-Hr kayak tour.  A perfect day of exploration with family and friends.
Our Half-Day Sea Kayaking Tours begin with a brief introduction to sea kayaks, safety gear, and equipment. Skills such as boat handling, paddle placement and strokes, will be taught while enjoying a leisurely paddle in scenic Johns Bay and Pemaquid Harbor. Maine Kayak takes full advantage of the sheltered harbors and deep bays of the Maine coast to provide our customers approximately 4 hours of sea kayaking bliss.
Half Day Sea Kayak Trips – 
Meeting Time: 9:00 AM
Trip Length: 4 hours (3.5 hours on the water)
Price: $69 Per Person (Group discount 1 free per 8 people)
Requirements: Minimum of 4 or more people to start a trip or you can join an existing scheduled group.
Schedule: Daily – Offered 7 Days a Week (May – October)
Minimum Age: 8 years old with an adult
Skill Level: No experience required
There is so much to appreciate and see. Different species of birds, seals, historic sites, etc. It was an excellent experience and a great way to become interested in kayaking and get an appreciation of the environment. Alvah's expertise and knowledge made the experience very enjoyable.
half day sea kayaking tour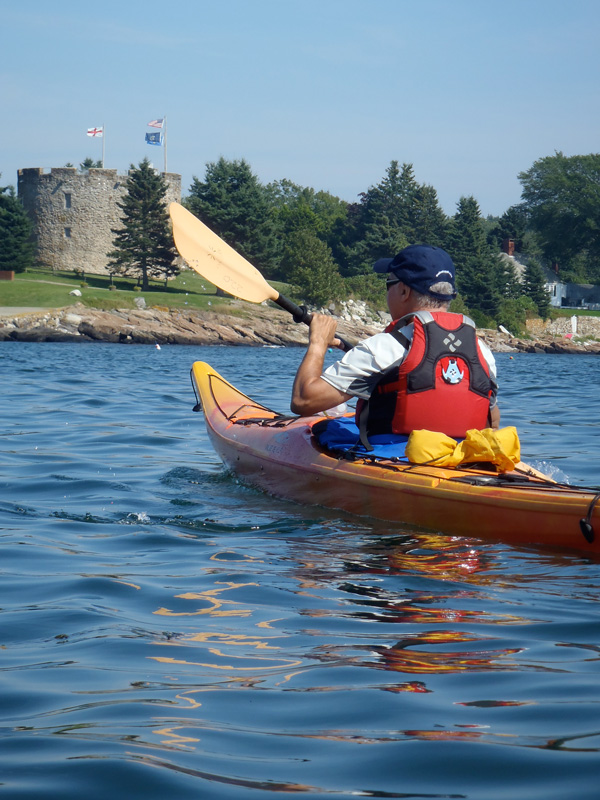 Need Help from a Maine Kayak Specialist?
Call Toll Free US or CANADA: 1-866-624-6352 (1-866-Maine-Kayak)
Maine Kayak Half Day Video
Enjoy an sneak peak of Maine Kayak's Half Day Sea Kayaking Trips!