Kayaking Events
This page lists Maine Kayak's upcoming events, pool demos and special kayaking events offered all summer long.  Come find us at the next one!
Read More
Maine Kayak's kayaking event page is a great place to see what is happening and stay current.  Join us for a special kayaking event listed below!
Choose from Events List –
Maine Kayak has started our used kayak and paddleboard sale.  We have single and tandem day touring and expadition touring kayak and paddleboards for sale.  We are loccated in New Harbor, Maine.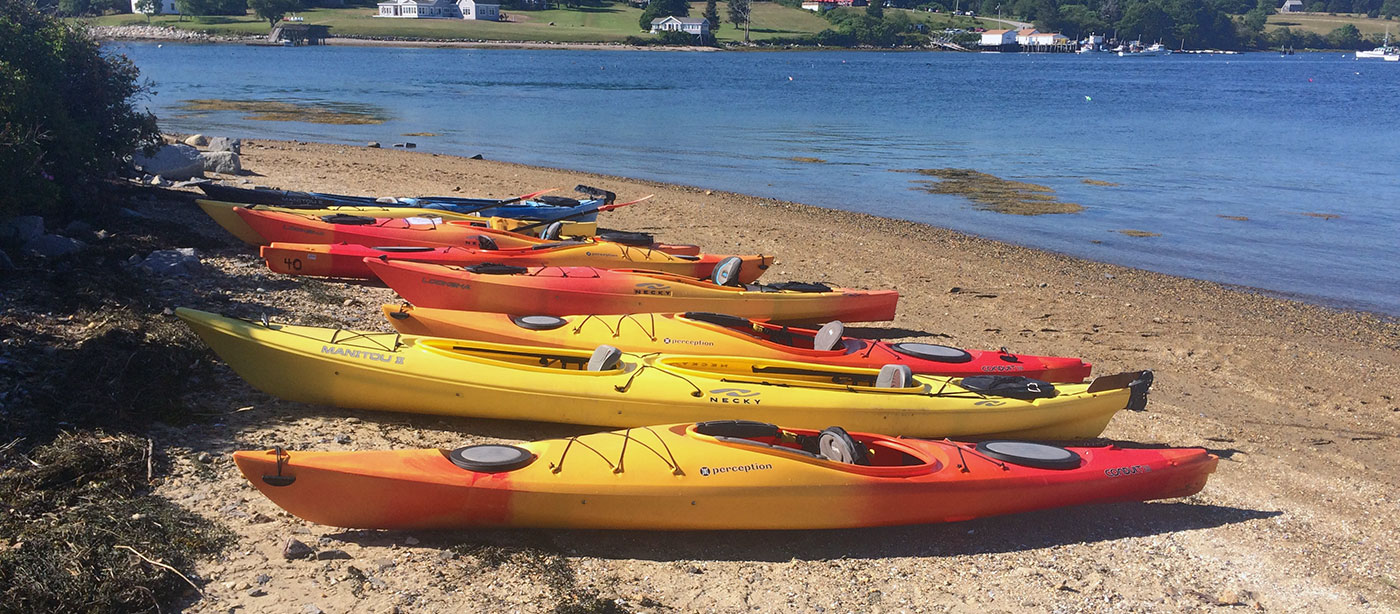 Used Kayak Sale Event Starting Now!
BIC Ace-Tec Paddleboards

With a surf-inspired longboard shape and stable flatwater design, the BIC ACE-TEC Performer stand up paddleboard is an flatwater cruiser that also performs great and is good for all abilities.
Price: $600
Perception Conduit 13's

The Perception Conduit series offers the perfect balance of speed and fun for beginners and intermediate paddlers. Perfect for exploring flat-water lakes, ponds, and rivers, the Conduit inspires confidence with one of the safest, most stable designs available. Effortless to turn, yet easy to point straight to your destination, it's ideal for new paddlers looking for a boat that will grow with them as their skills develop and progress.
Price: $400
Wilderness Systems Tsunami 165 & 175

The Wilderness Systems Tsunami is suitable for small-to-mid sized paddlers looking to cover long distances.  More than capable for a weekend trips.
Price: $800
Necky Looksha T

The Looksha T tandem kayak is a very popular design from Necky brought back to life. It is truly unlike any other tandem touring kayak on the market. Stable yet roomy, the Looksha T features two large Cross Lock hatches, a composite rudder with adjustable foot pedals, comfortable seats, and more. Designed for longer trips, the Looksha T is the perfect choice for any tandem tour.
Price: $1100
Kayak Sale Location: 113 Huddle Rd, New Harbor, Maine
Please call our ofice (207-677-3455) to make an appointment to come and see the kayaks.  If you have any other questions your welcome to call ore email: info@mainekayak.com