Kayaking Events
This page lists Maine Kayak's upcoming events, pool demos and special kayaking events offered all summer long.  Come find us at the next one!
Read More
Maine Kayak's kayaking event page is a great place to see what is happening and stay current.  Join us for a special kayaking event listed below!
Choose from Events List –
Maine Kayak has started our used kayak and paddleboard sale. Don't miss out on all the great deals!  We have touring sea kayaks and paddleboards for sale.
For Sale: Kayaks, Paddleboards, PFD's, Paddles, Splash Tops, Water Shoes & Camping Gear.
The kayaks and gear can be picked up at our New Harbor Base location. Address: 113
Huddle Rd, New Harbor, ME 04554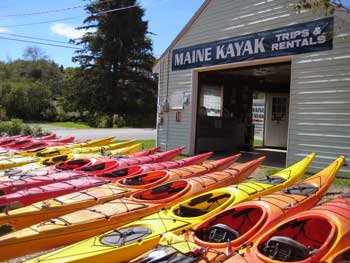 Used Kayak Sale Event Starting Now!
 Wilderness Systems Tsunami 165

The Wilderness Systems Tsunami is suitable for small-to-mid sized paddlers looking to cover long distances.  More than capable for a weekend trips.
Price: $700
BOREAL DESIGN MUKLUK KAYAK –

The Muktuk's low profile offers plenty of thigh support, making it ideal for small to medium-sized paddlers. Its shape generates minimal wind resistance, and the kayak is highly responsive during turns. A tapered contour adds speed to a craft that is stable, comfortable and easy to paddle. For closer adjustment, thigh braces may be added as an option.
Price: $600
NECKY CHATHAM 16 KAYAK –

An ideal coastal explorer with great maneuverability and superb rough water performance. Full-chined hull provides great stability and quick response to edging and lean turns. Bow, day, and stern hatches with bulkheads.
Price: $700
Necky Looksha T

The Looksha T tandem kayak is a very popular design from Necky brought back to life. It is truly unlike any other tandem touring kayak on the market. Stable yet roomy, the Looksha T features two large Cross Lock hatches, a composite rudder with adjustable foot pedals, comfortable seats, and more. Designed for longer trips, the Looksha T is the perfect choice for any tandem tour.
Price: $900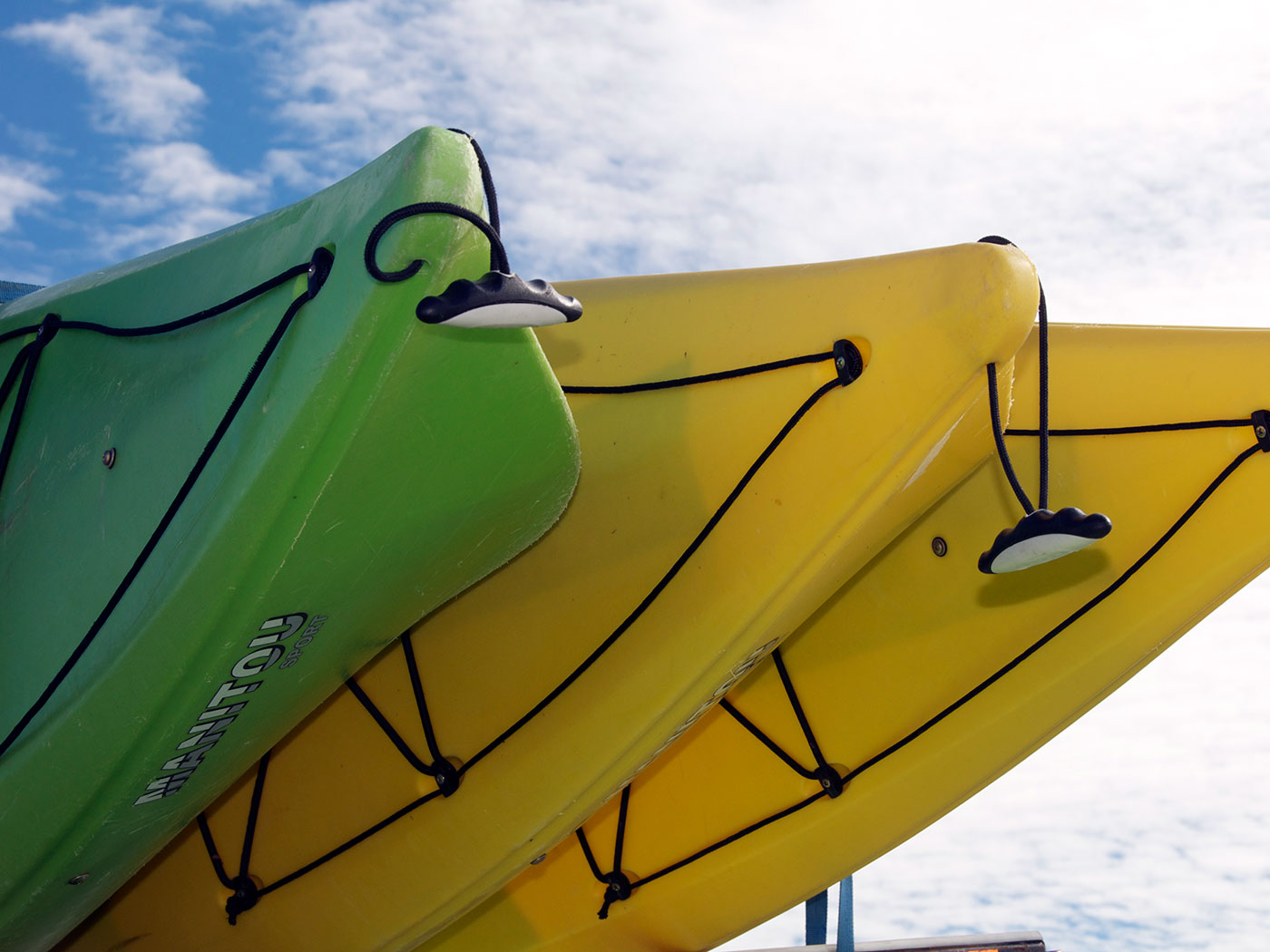 Kayak Sale Location: 113 Huddle Rd, New Harbor, Maine
Please call our ofice (207-677-3455) to make an appointment to come and see the kayaks.  If you have any other questions your welcome to call ore email: info@mainekayak.com