Kayaking Events
This page lists Maine Kayak's upcoming events, Maine sea kayak guide course, instructor certification courses, wilderness medicine courses, used kayak sales and special kayaking events offered all year long.  Come find us at the next one!
Read More
Maine Kayak's kayaking event page is a great place to see what is happening and stay current.  Join us for a special kayaking event listed below!
Choose from Events List –
Maine Kayak offers wilderness training and continuing education for outdoors people and professional staff.  We partner with the best professionals in the industry to provide relevant courses that educate and inspire, capitalizing on virtual and real world learning environments, to maximize learning opportunities, accelerate the retention process with hands-on practical skill building and make efficient use of participants time.
Whether you are looking to buy used kayaks, become a registered Maine guide, get your ACA certification, brush up and build your hard and soft skill repertoire, or looking to become as prepared as you can for any outdoor medical emergency, Maine Kayak has a course for you.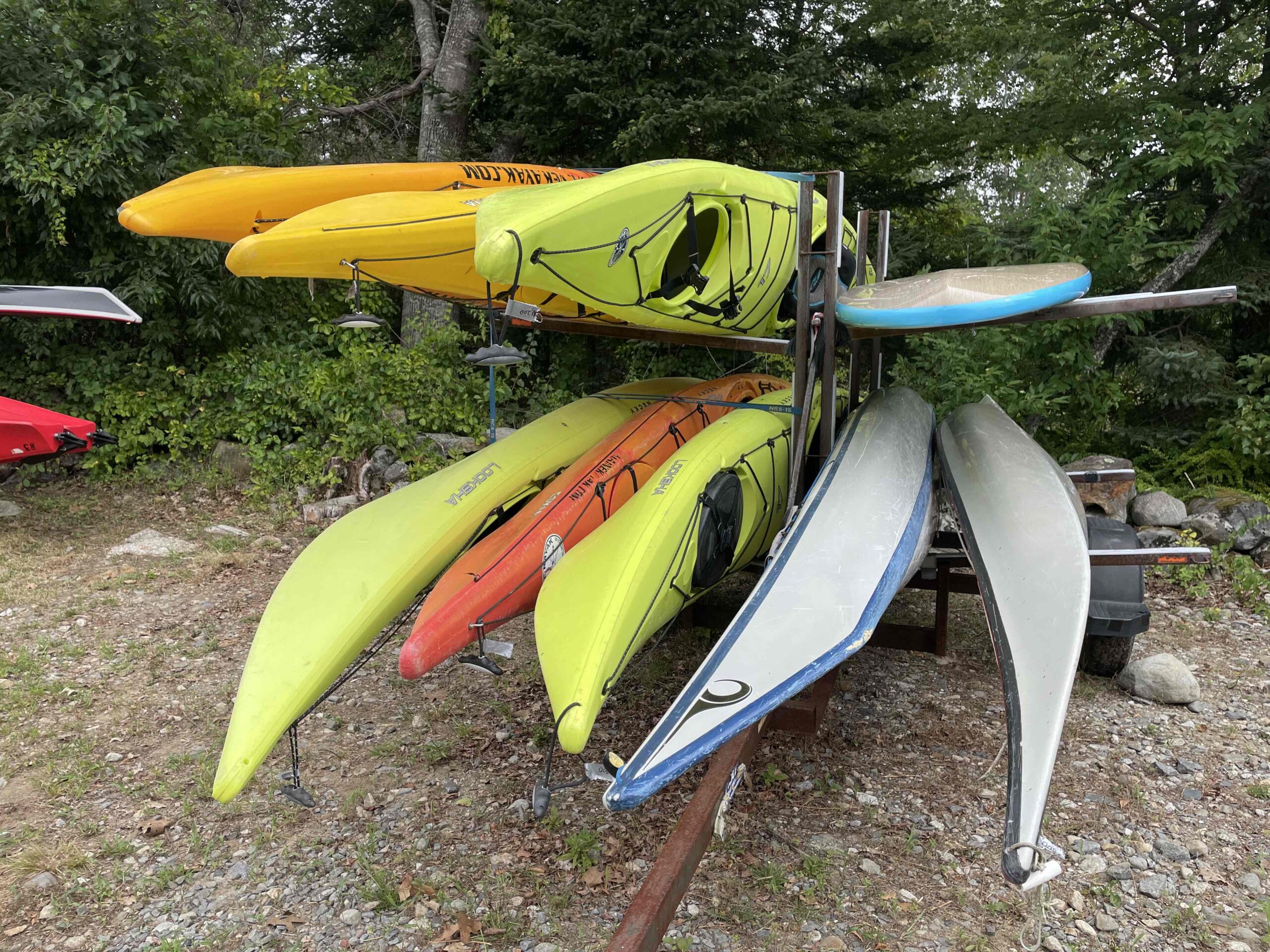 Maine Sea Kayak Guide Course 
Maine Kayak is presenting a hybrid online and in-person Maine sea kayak guide course starting April 25th, 2024 at 6:00 P.M.  We will cover a variety of topics including risk management, group dynamics, navigation, environment, safety, outfitting, Maine coastal flora and fauna, leave no trace ethics and other subjects that will help you to prepare for the Registered Maine Guide exam. This 34 hour program will include 5 online modules, a 3 days of on water instruction and a mock written and oral that will prepare you to take the Maine sea kayak guide test, a requirement of all Maine sea kayaking guides. Course dates and locations are listed below. We will also be offering a Wilderness First Aid course and ACA instructor course in the spring of 2024.  Read more…
The Maine Kayak guide course full program for all online sessions and the on water practicum includes the 34+ hour training course, all curriculum materials, kayaking equipment and paddling gear for the on-water days, and instruction from a Master Registered Maine Sea Kayak Guide and other relevant professionals. Participants are required to be experienced sea kayakers, are asked to provide bathing suit/paddle wear and their own camping gear (rentals available), will be responsible for one meal on the overnight trip, and bring a great sense of adventure and enthusiasm. If participants wish to pursue their guide's license, they will be required to pay all Maine state fees (background check/fingerprinting, testing, license fees and WFA course) in addition to course fees. Space is limited so call to enroll today!  Read more…
– Guide Course Details:
2024 Online Sessions Schedule: April 25th, April 30th, May 2nd, May 7th & May 9th
2024 On-Water Practical Schedule: May 17th – 19th
Price: $30 per person, per night for online sessions = $150 total; $300 for on-water practical and $450 for full hybrid module including 5 online sessions, mock oral/written exams and 3 days of in person and on water instruction.
Requirements: All participants must have basic sea kayaking skills, paddling and camping gear (rentals available), and a positive attitude
Provided: Kayaks and paddling gear (camping gear available for rent), online course materials, course book and other necessary equipment and materials
Minimum Age: 16
Location: Online Sessions will be hosted virtually. On water paddle will be at Maine Kayak's New Harbor and Bremen outpost.
Price: $450 per person
Call Toll Free: "1-866-Maine-Kayak" or Book Online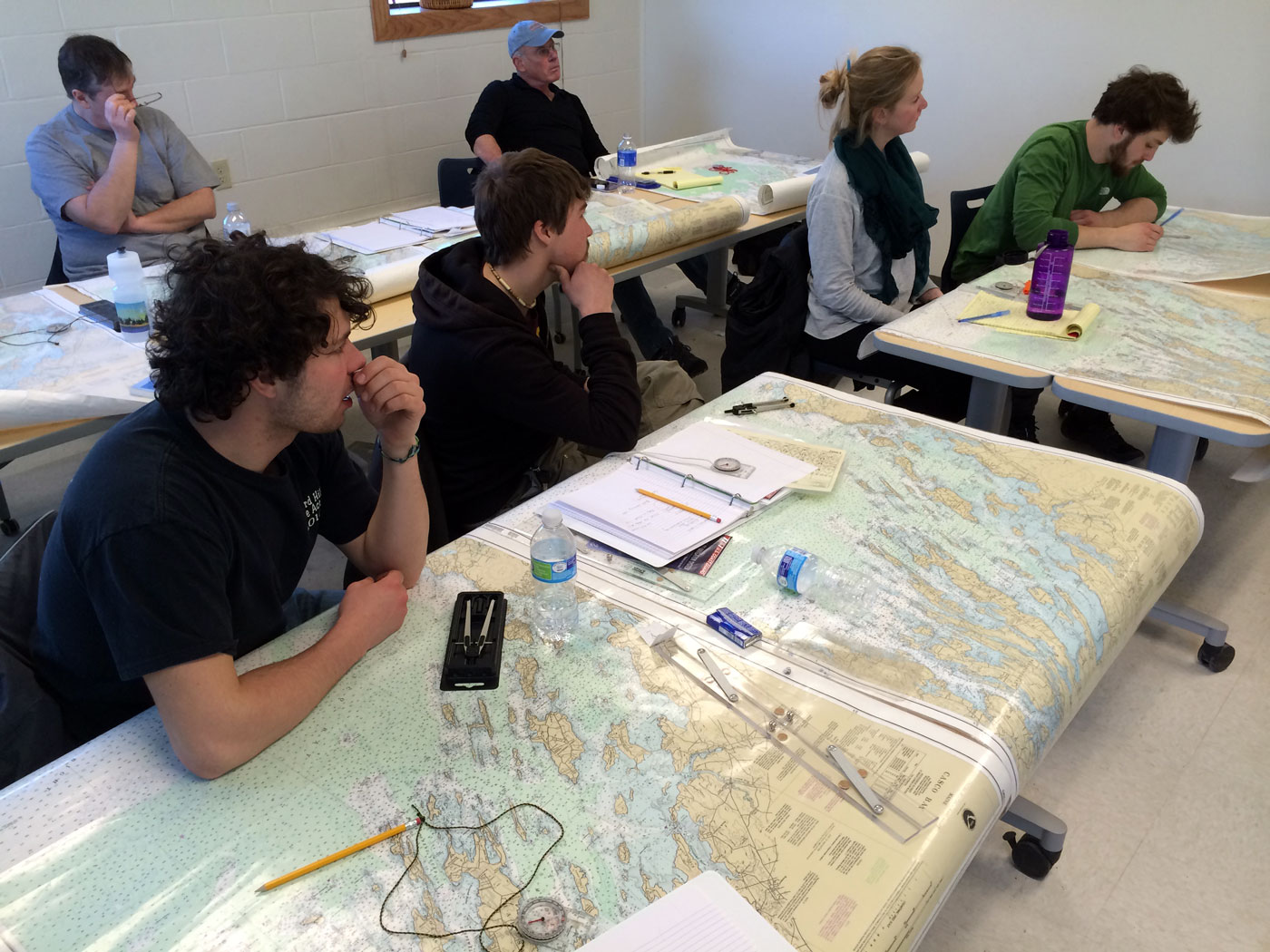 ACA Level 2 Instructor Certification Workshop
We are very excited to be teamed up with Liquid Sky Kayaking to be able to offering an American Canoe Association (ACA) Level 2: Essentials of Kayak Touring Instructor Certification Workshop on May 31st – 2nd, 2024.
This three day course is appropriate for paddlers with established personal skills who would like to share their love of kayaking with others.  Whether you plan to teach friends, help develop skills within your paddling club, or work as a paddling instructor, ACA Instructor training and certification are a rewarding path that will help you become an effective learning-centered teacher, as well as improve your own depth of knowledge and paddling abilities.  Read more…
– American Canoe Association (ACA) Course Details:
3 Day ACA Level 2 Instructor Course
2024 Dates: May 31st – June 2nd, 2024
Times: 9:00 A.M. – 5:00 P.M. (each day)
Course Duration: 24 Hours
Minimum Age Requirement: 16 years old

Certification: 3 year ACA L2 Instructor Certification

Location: Pemaquid, Maine
Price: $450 per person
Need an update: re-certify through this course

Space is limited
Call Toll Free: "1-866-Maine-Kayak" or Book Online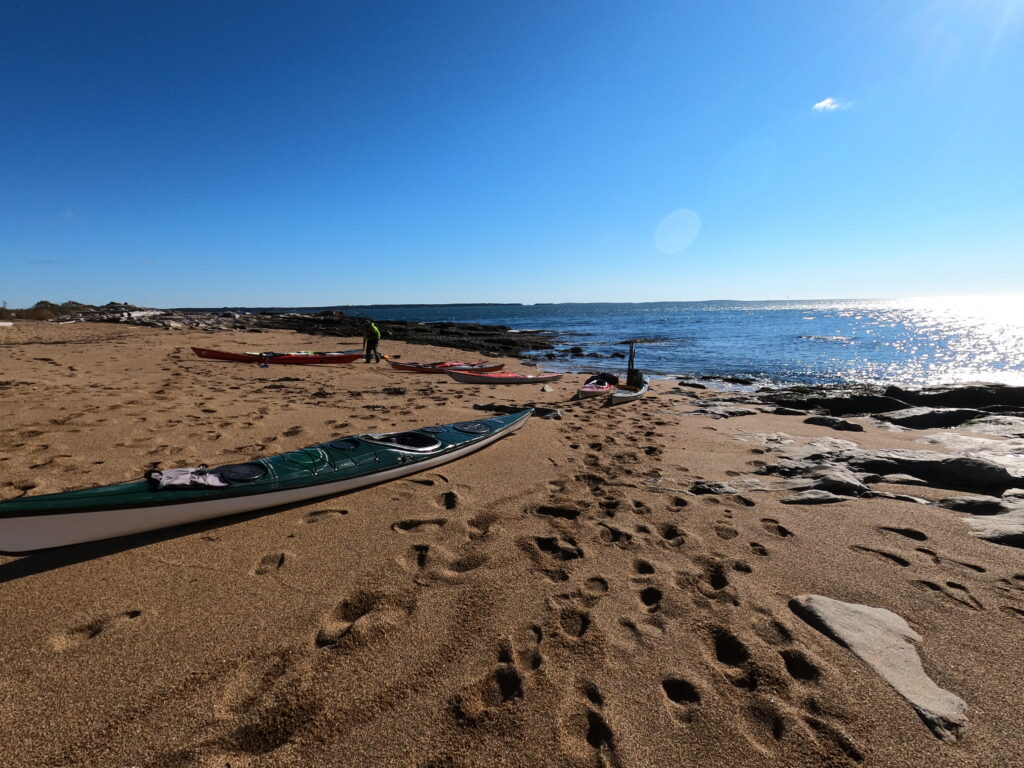 SOLO Wilderness First Aid (WFA) Course
Join Maine Kayak and SOLO Schools for a Wilderness First Aid course on May 11 – 12, 2024 in Pemaquid, Maine.  This course is designed for the outdoor enthusiasts looking to learn how to provide wilderness first aid more than one hour from definitive "911" care.
We will be covering topics that include emergency response and assessment, trauma, musculoskeletal injury, environmental emergencies and survival, soft tissue injuries and medical emergencies.
The SOLO wilderness first aid (WFA) course will be run with classroom lectures and practical hands on paddlesport based scenarios.  SOLO's WFA training is different from more traditional emergency medical and first aid training in that the emphasis is on how the body works; what happens to it when it has been injured or is ill; and the basic principles behind treatment.  By truly understanding basic physiology, the principles of emergency response, long-term patient care, and equipment improvisation, you will be more prepared to deal with non-textbook problems.  This will be taught through a hands on approach.
– WFA Course Details:
2 Day Wilderness First Aid (WFA) Course
2024 Dates: May 11th – 12th
Times: 8:00 A.M. – 5:00 P.M. (each day)
Course Duration: 16 Hours
Minimum Age Requirement: 14 years old

Certification: 2 year SOLO WFA

Location: Pemaquid, Maine
Price: $225 per person (tuition only)
WFR's are welcome to re-certify through this course
CPR Certification Available

4 Teaching Approaches; classroom, practice, scenarios and testing



Call Toll Free: "1-866-Maine-Kayak" or Book Online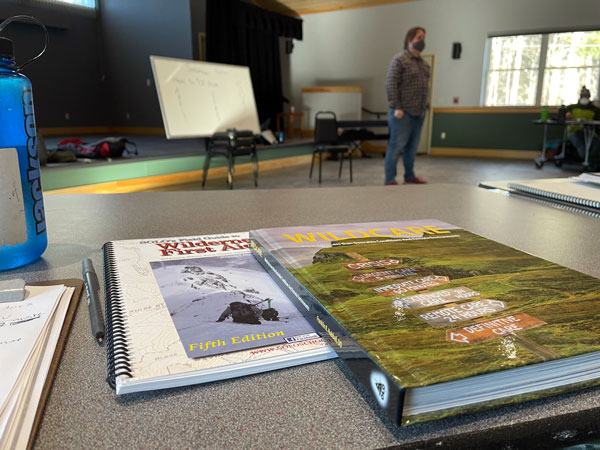 We have started our used sea kayak sale and we have plastic and composite sea kayaks for sale and they are priced to sell fast.  Please check out pricing and information below.  If you are interested, please call the office to set up an appointment.  (207)-677-4544
Necky Manitou II – $900
This is a great boat and can be paddles as a tandem or a single kayak. This versatile tandem is stability and comfort for recreational and day touring kayaking. The large stern cockpit as a large opening and one smaller opening comfortably seats two adults plus an additional child or pet. We even have kids seats that can be added or removed.

Necky Looksha 17 – $900
The Necky Looksha 17 is a classic sea kayak for day or multi-day ocean paddling.  The Necky Looksha 17 accommodates medium to larger paddlers and overnight gear with large hatch storage. This boat is stable, efficient and handles strong sea conditions but is also excellent for paddling flat calm days. This is a great kayak for beginner to intermediate paddlers looking to buy and keep one kayak for life. 

Valley Nordkapp HM – $550
This Valley Nordcapp is a classic expedition sea kayak. The Nordcapp is a classic British style design used in some historic expeditions and designed by one of the best sea kayakers in the world. The kayak is in good condition with very few gel coat scratches and cracks. New decklines and hatch covers would complete the package for hitting the water.