Youth Group Kayaking Trips
We offer sea, lake and river kayak trips and lessons at special youth group rates!  We invite youth to join us for a day on the water or a multi-day adventure they won't soon forget!
Learn More
Maine Kayak's Youth Group Trips are available for 2- hours, half and full days, and mult-day island camping trips.  Maine Kayak offers specialize whitewater instruction for youth groups as well.
We want to invite Summer Camps, Boy Scouts, and Youth Groups to learn the art of kayaking with Maine Kayak. We offer sea, lake and river kayak trips and lessons at special youth group rates. Our Maine kayaking trips are designed to provide children the opportunity to spend a leisurely day in a kayak, paddling among beautiful scenery and spectacular wildlife while learning about their environment. We offer our ocean and lake kayaking on the Pemaquid Peninsula in the Midcoast area of Maine. Our whitewater kayaking for youth groups are offered on the Penobscot River out side of Baxter State Park with views of Mount Katahdin.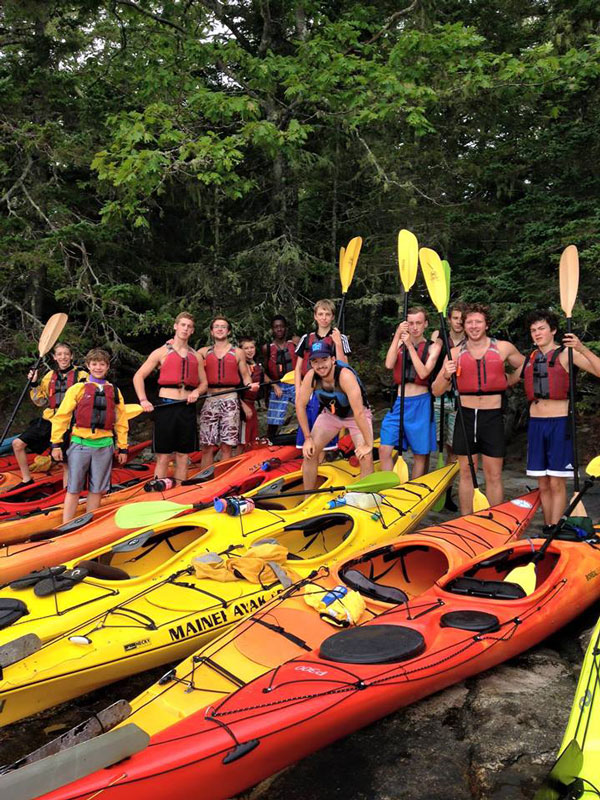 Youth Group Kayaking in Maine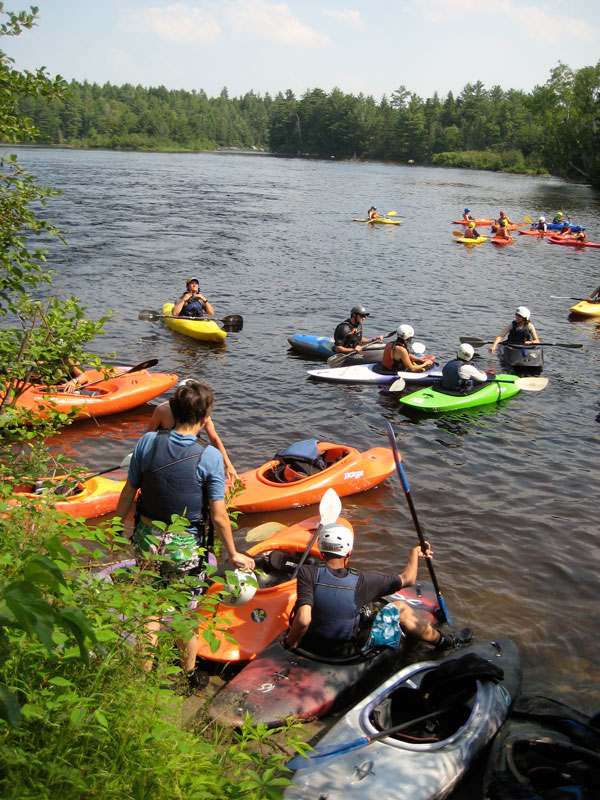 Need Help from a Maine Kayak Specialist?
Call Toll Free US or CANADA: 1-866-624-6352 (1-866-Maine-Kayak)
Day Trips, Overnight Trips & instruction
Our youth trips provide the same quality experience geared for children and teens. Top of the line equipment, Registered Maine Guides and the Thrill of a Lifetime.
Our 2-Hour, Half-Day and Full-Day youth day trips offer skill building and comraderie in the well protected harbors and coves of Johns and Muscongus Bays.  Or enjoy a Half Day or Full Day paddling the freshwater environs of the Pemaquid Peninsula, resplendent with wildlife including waterfowl, turtles, and birds of prey. Paddle along the shores of the many unihabited islands of the Maine Island Trail, settle in for dinner with a coastal island sunset view, and sleep beneath the stars on our Island Camping Youth Overnights. Special pricing, menus and specially sized gear ensure trips catering to youth.