Private Whitewater Instruction
One on one coaching to take your skills to the next level – whitewater private instruction offers personalized attention and focus!
Book Now
Private Instruction focuses on the needs of the beginner paddler to the skilled whitewater boater who wishes to refine their technique, learn new skills and expand their abilities.  
Maine Kayak is happy to offer private, semi-private and advanced instruction for individuals whose paddling abilities extend beyond our Intermediate Course or who feel they would benefit from a more customized instructional forum. Private, one-on-one, instruction can be reserved for any number of days, space available, and is best for individuals who have specific skill goals in mind and who would like to intensively work on their paddling form and techniques. Private instruction is great for both beginner boaters, who feel they would benefit best from individualized attention, and advanced boaters, who would like to hone their playboating skills with the advantage of a personal coach.
 Private Whitewater Instruction –
Meeting Time: 9:00 AM
Trip Length: 6+ hours on the water each day
Price: $250 Per Person (Private); $195 Per Person (Semi-Private)
Schedule: Daily – Offered 7 Days a Week (May, June, September and October only)
Requirements: Minimum of 1 person for Private; 2 or more people for Semi-Private.
Provided: Kayak and equipment, Registered Maine Guide/ACA Certified Instructor, Lunch
Minimum Age: 16 Years Old
Skill Level:  No Experience Required
Private Whitewater Instruction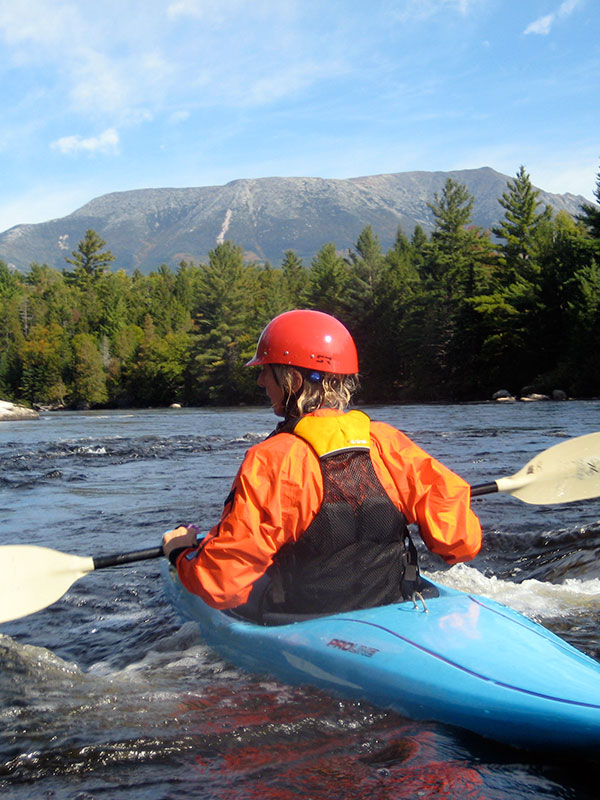 maine kayak Whitewater Video
Experience the thrill of whitewater kayaking in Maine!